Wire basket 7 Litre, conical, hook for T-slot, Stainless Steel (AISI 304)

-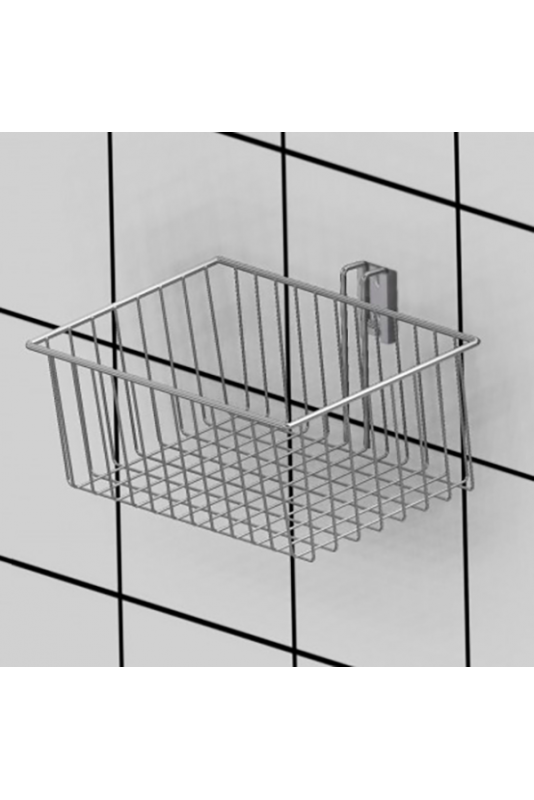 Wire basket 7 Litre, conical, hook for T-slot, Stainless Steel
Minimum quantity for sale 5 pcs.
With a guide for T-track Brackets
It can be mounted without tools and can be washed and disinfected in the dishwasher, as required.
Specifications:
Width: 326 mm.
Depth: 217 mm. (depth with handle 240 mm.)
Material: Electrically polished stainless steel (AISI 304)
Height: 132 mm.
Weight: 0.667 kg.
Volume: 7 litres
Brand: JB-Medico

Wire Products JB-Medico leads to a large selection of wire products.
Our wire baskets The product range within our wire baskets ranges widely.
By default, we offer wire baskets for storing small items and conical baskets of various sizes (from 6 litres to 25 litres).
Designed, so it works with the equipment at the hospitals e.g.
P/N JB 47-00-00 Wall bracket Aluminium
P/N JB 120-00-00 Rail clamp with one ball claps and T-track
P/N JB 146-00-00 Rail clamp with T-track EU DIN standard
P/N JB 158-00-163 Multiclaw with a T-slot
P/N JB 820-625-163 GCX-rail bracket with a T-slot
When purchasing the above bracket, you can attach it to
1. IV-pole / IV-Stands 
2. Medical Equipment Rails
3. Columns
Wall, Syringe & Anesthesia Tables, or Trolleys
JB-Medico adapts solutions to all clinical departments.
---
We hope you can enjoy our products
Contact us for advice and offer on hospital equipment, by phone +45 7020 5826 or send us an email at
info@jbmedico.com
Made of necessity – designed to hold.
Materials

Electropolished stainless steel (AISI 304)

Volume

7 Liters

Colour

Metal

Size

Depth: 217 mm. (depth with handle 240 mm.)
Height: 132 mm.
Width: 326 mm.

Weight

0,7 kg.

UNSPSC code

24112000

CE MARKED

Yes

Country of origin

Danish
Wire basket 7 L, conical, T-slot hook
You might also like
JB 161-02-01
Wire basket 15 Liters, conical, hook for T-slot
8 other products in the same category:
JB 162-00-00
Mask & tubing hook, With a guide for T-track Brackets, Stainless Steel (AISI 304)
JB 16-05-41-02
We can offer two types of suspension in acid-proof stainless steel for Wet Wipe Maxi Disinfecting and Universal Cloths in...
JB 16-05-40-02
For Wet Wipe MINI Disinfecting and Universal Cloths
JB 162-67-87
Dispenser for square and round bottles in stainless steel (AISI 304)
JB 146-45-38
Wall bracket, bed Gallows in stainless steel up to Ø38 mm.
JB 161-02-01
Wire basket 15 Liters, conical, hook for T-slot