Catheter Holder, 400 mm. with a guide for T-track Brackets, Stainless Steel (AISI 304)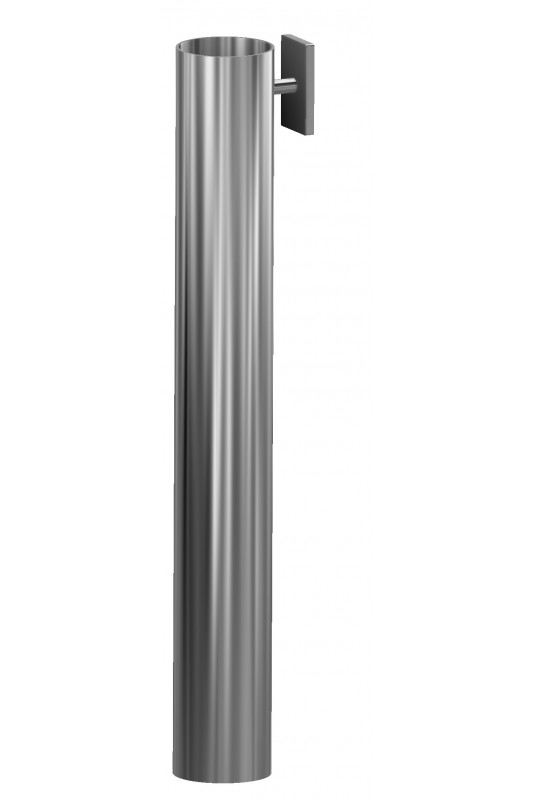 Catheter holder, 400 mm. with a guide for T-track Brackets
Minimum quantity for sale 5 pcs.
With a guide for T-track Brackets

NOTE:
The handle is built into the unit, so we save the customer a bracket compared to traditional solutions!

Catheters are long thin tubes that are used for invasive medical procedures.
■  Safely holds large No. of catheter tubes without the need to bend or twist the tubes
■  Provides easy & comfortable access to the tubes during treatment
■  Embedded hanging adapter for rail clamps
■  Autoclavable in a steam/gas autoclave or can be disinfected with a liquid chemical disinfectant

Specifications:
Weight: 1 kg
Volume: 2 Litre
Height: 400 mm.
Material: Stainless steel (AISI 304)
Surface: Electrically polished
Brand: JB-Medico
Designed, so it works with the equipment at the hospitals e.g.
P/N JB 47-00-00 Wall bracket Aluminium
P/N JB 120-00-00 Rail clamp with one ball claps and T-track
P/N JB 146-00-00 Rail clamp with T-track EU DIN standard
P/N JB 158-00-163 Multiclaw with a T-slot
P/N JB 820-625-163 GCX-rail bracket with a T-slot
When purchasing the above bracket, you can attach it to
1. IV-pole / IV-Stands 
2. Medical Equipment Rails
3. Columns
Wall, Syringe & Anesthesia Tables, or Trolleys
JB-Medico adapts solutions to all clinical departments.
---
We hope you can enjoy our products
Contact us for advice and offer on hospital equipment, by phone +45 7020 5826 or send us an email at
info@jbmedico.com
Made of necessity – designed to hold.
Materials

Stainless steel (AISI 304)

Volume

2 liters.

Colour

Metal

Size

Height 400 mm.

Diameter

Ø53 mm.

Weight

1 Kg.

UNSPSC code

42142735

CE MARKED

Yes

Country of origin

Danish
You might also like
JB 100-00-00
Bracket Ø100 mm., for 2 Litre suction canister, Abbott/Hospira.
2 other products in the same category:
JB 800-00-00
With "New HandsUp", the staff can finally see the sizes of the gloves that are always written out on the sides of the boxes!
JB 100-00-00
Bracket Ø100 mm., for 2 Litre suction canister, Abbott/Hospira.